Rent a 100% Electric, Plug in EV car on Maui!
Be part of the solution, not the cause!
ZERO Emissions!
NO FUEL NEEDED.
Just plug it into an electric outlet to recharge! Even a standard household outlet!
No Gas! No exhaust! No motor oil!
100% ELECTRIC ZERO Emissions! Plugs into a standard outlet and 6 fast chargers across the island, and several other charging locations on Maui.
Rear view Cameras on all!
~140 -300 mile range
5 door hatchback
Seats 5
2018 Tesla Model S, 275-300 miles. Luxury car.
2021 Chevy Bolt, 250 miles.
2018 Nissan Leaf. 140 miles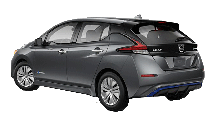 See where to charge your EV on Maui.
You do need to keep an eye on miles and like fuel, charge before you run out! Talk to us about options and concerns...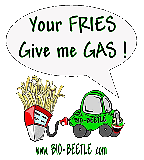 Home| Who we are| Maui Car Rental Policies| Electric Car Rental info| Biodiesel Car Rental info| Our Green Celebrities| Maui Hawaii tips and info| Cat Charity| In the News| Why ECO Friendly| More Links| Email
You're not just renting a car...